From city to forest, the couple build their life in the mountain
Entering the lodging, one would find one of Ahan's wood sculpture works here and a piece of Shujing's oil painting there, which just demonstrated the perfect teamwork of the couple, coming from the accumulation of time. When they were in high school, Shujing first met with Ahan, who lived on the nearby hilltop, in a hiking event that they both attended. When Shujing went to Taipei to work at Sunrise Department Store, the house she rented actually belonged to Ahan's sister, and therefore the two had more opportunities to spend time together. "She just wanted to get hold of me by approaching me," Ahan joked about it, but Shujing twitched her lips with disapproval, "I didn't have a choice." When asked how they found sparks in each other's eyes, Shujing immediately said, "Cuz I'm nearsighted!" Ahan didn't mind Shujing's words and teased, "Yeah, when we were in school in the mountain, we usually read by the light of bagged fireflies, so we all got weak sights." The lively conversation and humorous words just made everyone laughed out loud.
Once a salesperson at Les enphants, a child-and-mother care product store, Shujing gained experience in window display design there. She also had worked as a stylist for Lee Kunyi (former President Lee Teng-hui's granddaughter) and picked up the aesthetic taste and flexibility at work. And Ahan was not only a tour guide who traveled around Taiwan but also a docent for several lodgings on Ali Mountain from time to time. After they got married, they decided to settle in Ahan's hometown Rueili and combine their expertise to start a b&b business.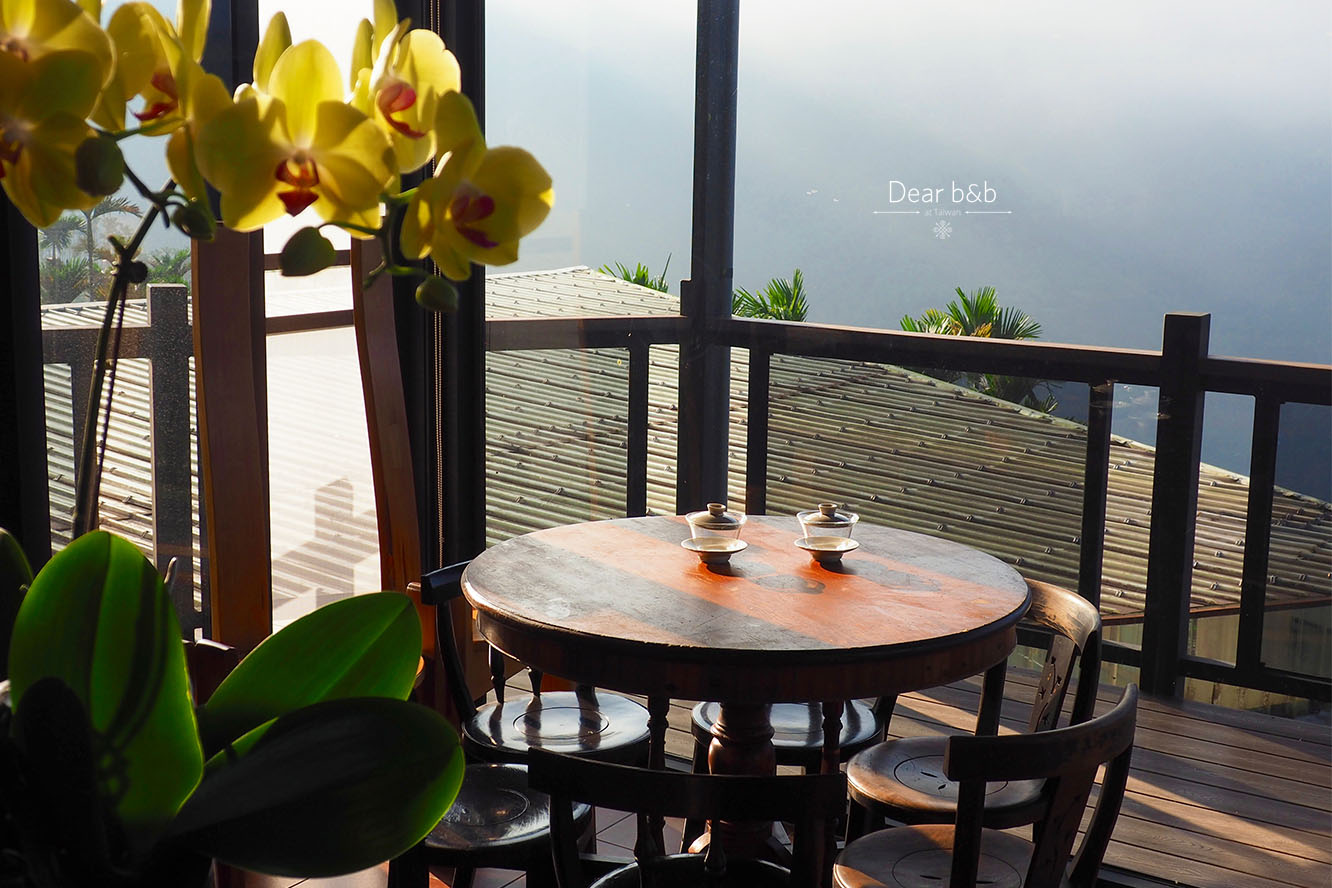 Start from zero with perseverance
"When we first started here, there was no one else." Leaving the glamorous city life behind, Shujing single-handedly took over the housework, including using a wood-burning stove to cook and once almost burnt the house down. In order to let more people learn about the beauty of their hometown, though without a house plan nor a professional background in architecture, the couple started from scratch and built houses on their own. "We built houses by relying on intuition." With the drafting skill he learned in high school, Ahan has built over ten houses. "Everyone thought that our rooms were incredible." Instead of dividing the space into as many rooms as possible, the couple chose to leave ample space for guests. Shujing also brought the on-trend terrace design and decoration items that she collected from the city into their lodgings. All the details demonstrated their insistence on the quality accommodation and an ideal lifestyle.
When working on the interior decoration of the House of Ahan, Shujing once fought with Ahan over the painting job of a wall, "You have to make it perfect, instead of regretting afterward and being unhappy about it." Persevering in what she believed was for the best, Shujing integrated her perfectionist character into the design of the space, giving each room its distinctive vibe. Ahan was in charge of construction work and equipment installation, the field where he could play with the wood material he loved. He even took carpentry class at Chiayi Community University to sharpen his skills. Incorporating the ideals into the lodging built by the two, all the efforts were to deliver the best to the travelers.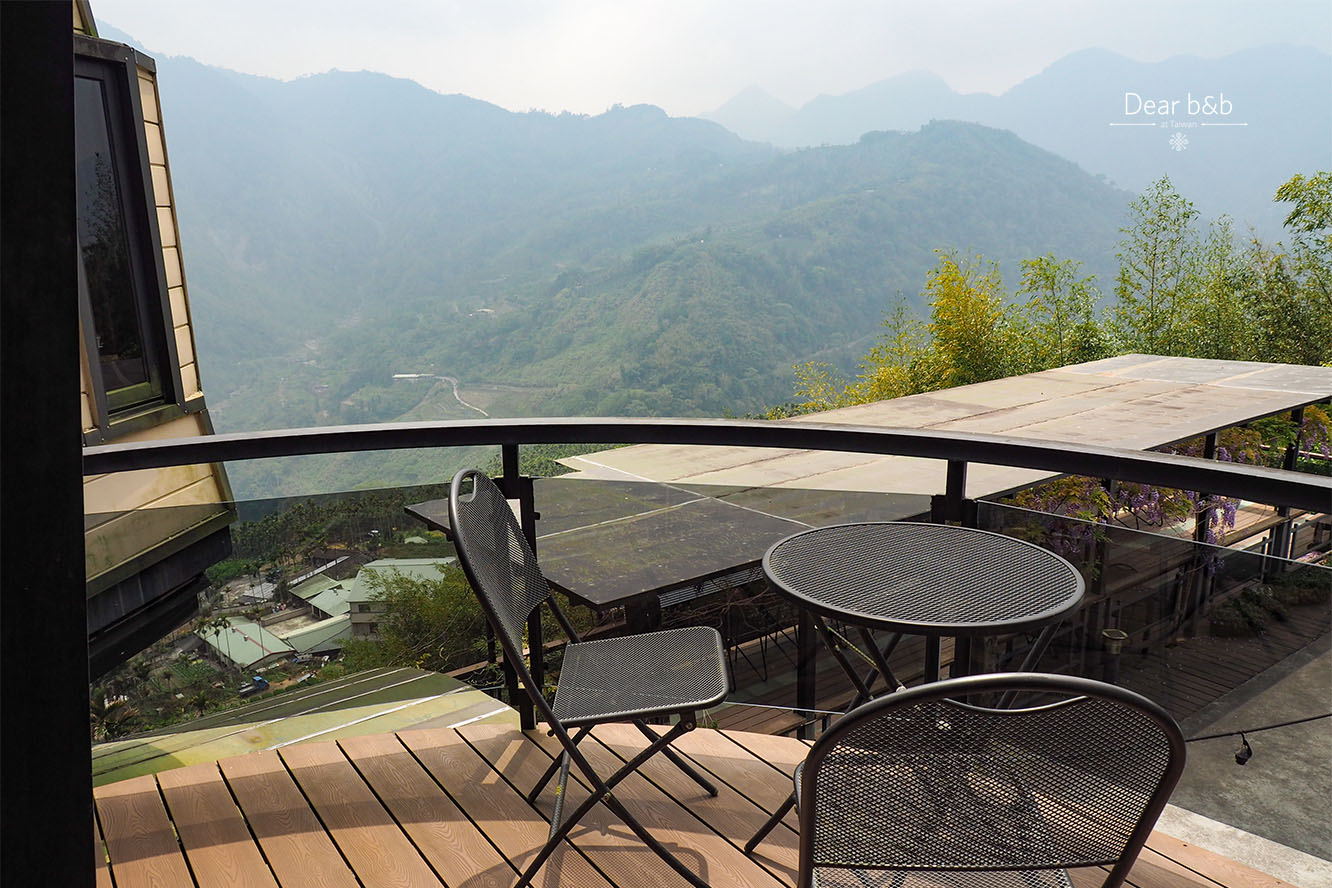 Treat travelers as friends
Being in the b&b business for over two decades, Ahan and Shujing have their own set of principles for serving the guests centering on sincerity. Every morning, Ahan collects fresh vegetables and Shujing turns the ingredients into delicious delicacies with genuine hospitality. Guests who have tasted Shujing's dishes all heaped praises on her cooking, while many of them became good friends with the host couple as well. Knowing that Shujing was fond of bears, one of the guests even brought a Teddy bear into the mountain just to give it to Shujing as a present. Ahan would also take up his old trade in his free time, bringing travelers to watch fireflies in nearby areas. "We don't treat travelers as guests, we treat them as our friends!" With sincere and honest attitude, they cherish every encounter with each traveler.
When we took a photo of them, Shujing took off her usual posture as a hostess and turned into a clingy little girl beside Ahan, with her eyes full of the deep affection lasting for nearly 30 years. As the two exchanging laughter and ordinary conversations, the past hardships seemed just faded away in the wind. The sincerity between the two and that between them and travelers, also deliver a heartwarming feeling for the travelers, just like a cup of good tea that lingers with a sweet aftertaste.