Finding the site for the ideal life
"Originally, we were looking for a better residential environment, and we just ended up moving into the mountains," Yuren's mother slowly recalled. Over a decade ago, Yuren's family used to run a poultry business in the Guanyin District of Taoyuan City, and later moved to open a shop in the Shulin District of New Taipei City. Although the business was a big success, they found it hard to bear the everyday noise of the crowds, which resulted in them moving to the hills of Lala Mountain to open a small restaurant in the Dasi District of Taoyuan City. After a while, they purchased, by chance, a piece of land in the mountains, allowing their ideal blueprint for retirement to develop.
Life in the mountains could be very simple, yet Yuren's parents weren't ready to slow their pace. In order to secure their income, they started with an outdoor café business allowing travelers to share in the beauty of the mountains. After receiving some valuable advice from their visitors, they transformed the café into an accommodations venue. While constructing the new building several years back, they asked their son, Yuren, a civil engineer by profession, to join the team. With sufficient manpower to realize their dreams, each family member was able to find his or her hobbies while living in the mountains, and everything in Goo Dian gradually fell into place.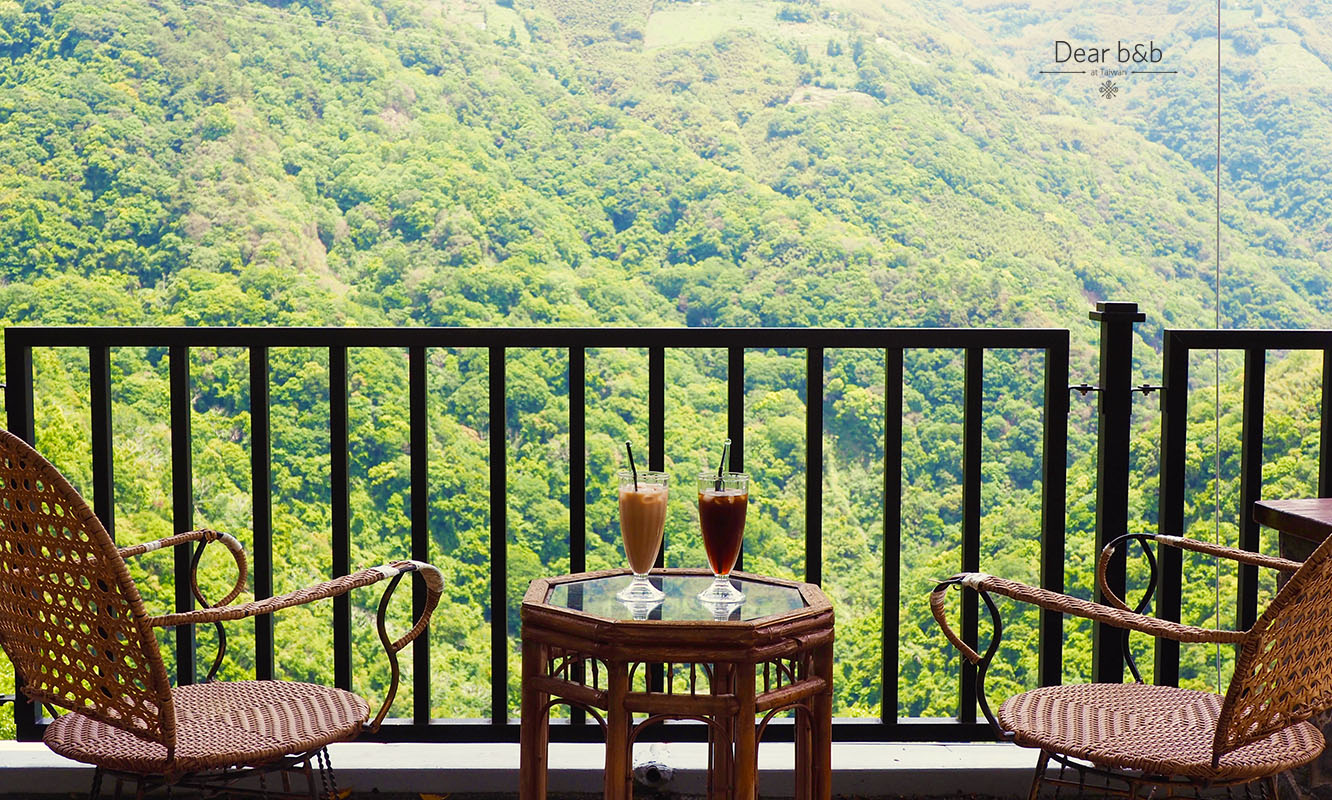 Selflessly sharing the beauty of the mountains
"It's common to have different opinions with the older generation. It's all about communication," Yuren said, sharing what he had learned over the past few years. Inevitably, the constructing process was accompanied by many quarrels, as each of them defended his or her ideas in order to bring the space to perfection. Fortunately, when the B&B was completed, thanks to all the conflicts they'd endured, now they could stand in each other's shoes, which has brought the family closer together.
Nowadays, Goo Dian Coffee House is mainly managed and hosted by Yuren and his brother, while their parents have taken charge of the vast outdoor area. Yuren's lovable, taciturn father has created a space for keeping special and unusual animals, while his mother is responsible for cooking and taking care of the fruit trees. "Your work has to be your passion or it all becomes toilsome chores," Yuren's mother's said, smiling and summing up the pleasantness of life in the mountains. Then she pointed out the peaches wrapped with paper bags on the peach trees to us, "all fruit grown on our fruit trees is reserved for our guests and not for sale," demonstrating this family's generous endeavor to treat all guests as part of their family and to share the sweetness of all seasons.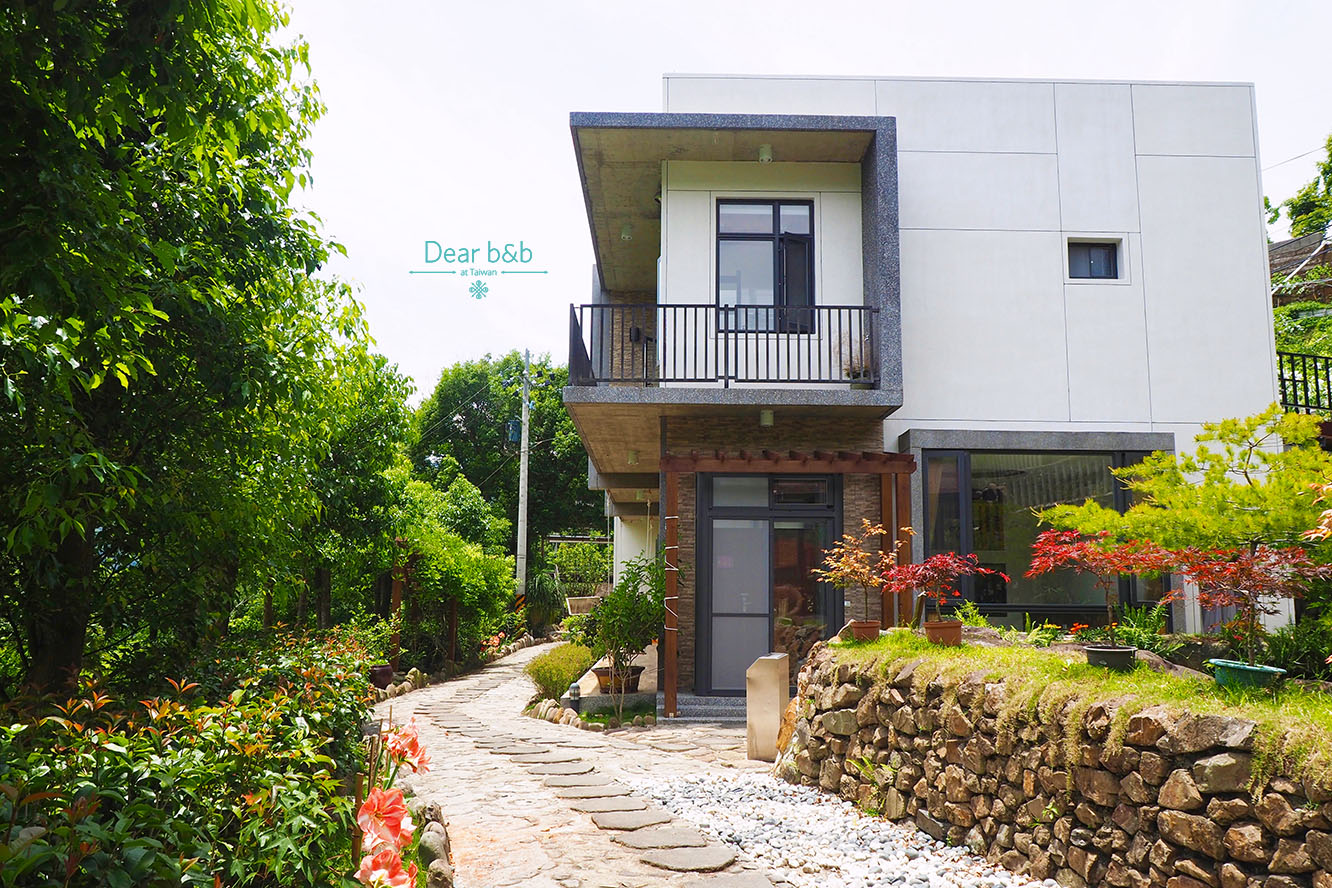 A dream space with a touch of homely warmth
When chatting about the name of the guesthouse, Yuren's mother delightfully explained that it was her husband's idea. "You wouldn't guess that he plays piano, would you? One time, while he was appreciating some classical music, he just came up with the idea that because our guesthouse is situated in a valley, why not simply call it Goo Dian (literally means "a spot in the valley" and pronounced the same as "classical" in Mandarin)." Although shrugging off others' compliments about her husband a few minutes ago, Yuren's mother couldn't help showing her affection toward the family in her words.
"Our goal for the future is to make this place into a miniature holiday resort," Yuren shared as he gazed out the window at the new building under construction outside. With anticipation, Yuren shared his dreams with us at the end of the interview. To be frank, far from feeling like a holiday resort for travelers, you will profoundly feel that Goo Dian Coffee House's starting point was actually the idea of "home", a place for generously sharing what they love, and letting the warmth of home permeate the valley between the mountains indefinitely.