Meeting a life partner who also loves nature, in Hualien
Although both graduated from National Taiwan University and studied their masters at National Dong Hua University in Hualien, Brother Yo and Xiao Shan did not meet each other until they joined The Society of Wilderness, an NPO devoted to environmental protection. Having grown up in the Jiaoxi Township of Yilan County, Brother Yo's heart has always adored nature. While at university, he majored in veterinary medicine. However, he later found out that instead of pursuing a veterinary career at a big-city animal hospital, walking into nature and spending time with wildlife sounded preferable to him. As a result, when pursuing his master's degree, he decided to make the Shihtiping coast his base, seizing the chance to sail out to the ocean and do cetacean research, and joining The Society of Wilderness where he eventually met Xiao Shan who was from Taipei.
"When I first met him, I immediately admired his capacity for seeing things from different perspectives and figuring out better solutions," Xiao Shan recalled her first impressions of Brother Yo. Having studied Japanese at university, Xiao Shan joked about not having any clear plans for life or career. She is not a typical metropolitan girl, always seeking adventure, but rather a placid soul that longs for nature. "It seems to me that there is ever a vague light leading me forward in some direction." It was her easygoing soul that offered a coastline for the drifting waves and a direction for the expedition ships.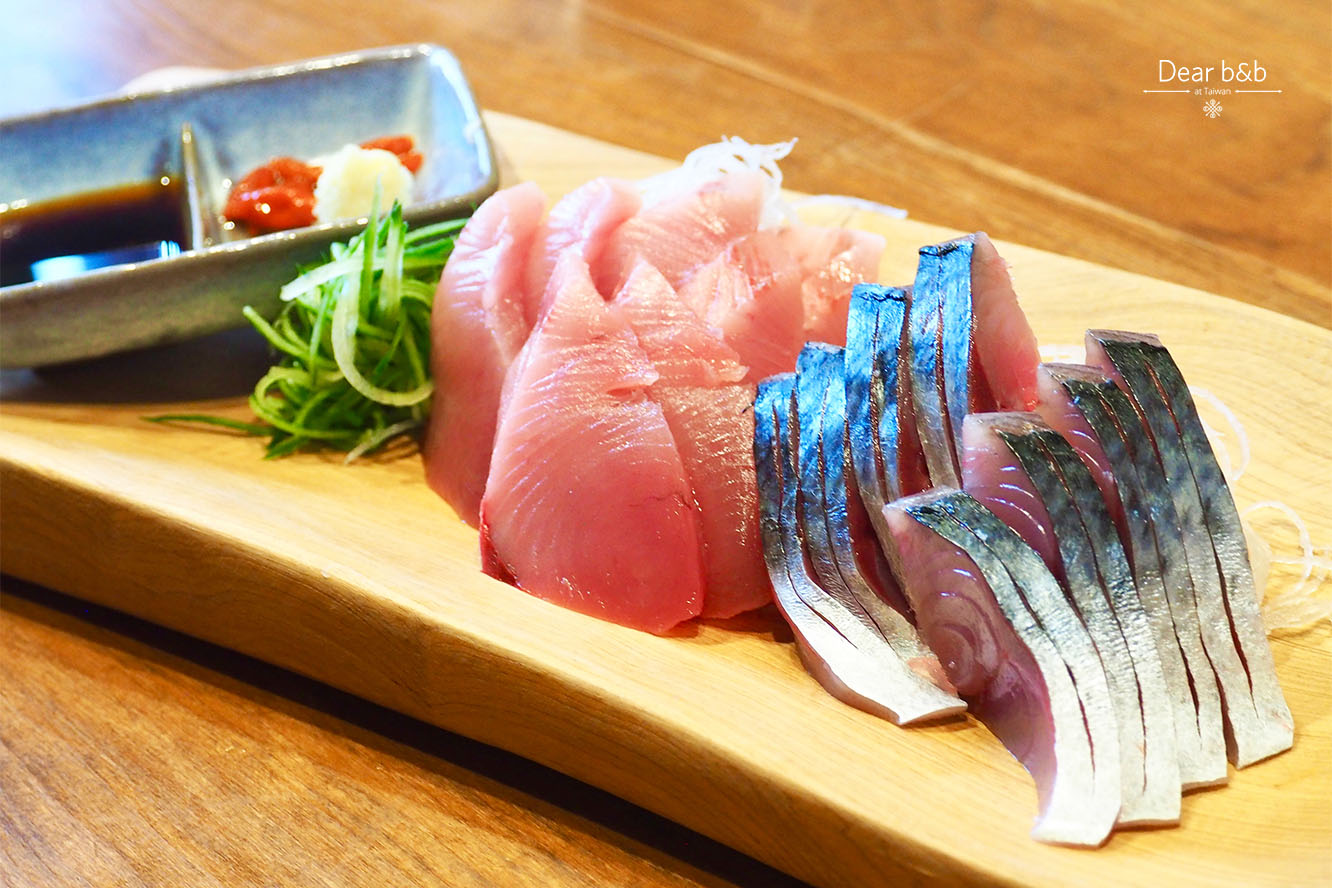 A cooking soul: from restaurant to meal-included guesthouse
"Having my first taste of freshly-caught fish on a boat was a shocking experience!" Having grown up a food-lover, Brother Yo enjoyed following his mother into the kitchen when he was young. Later, he had the chance to follow fishing boats out to sea and learned the bold way of savoring raw, freshly-landed fish. He eventually seized the chance to open a restaurant beside Shihtiping Harbor, teaching himself the knowledge of seafood preparation as well as learning from indigenous chef friends. Even today, as the owner and operator of Taiori B&B, his eyes still shine as he talks about the seafood he brought back from the harbor, as if the ocean is a vast cosmos with countless surprises for him to explore. "Cooking seafood is like winning a prize — always full of excitement!"
"Even though Hualien was my original inspiration, my heart has always belonged to my hometown of Yilan," said Brother Yo. Despite the fact that his restaurant in Hualien received ample recognition, he eventually decided to move back to where he calls home. With his wife Xiao Shan's support, Brother Yo's exacting tastes realized that no other B&B had yet combined the local seafood of Yilan with the hot springs for which Jiaoxi is famous into a single space. So they took the initiative and constructed just such a landmark restaurant guesthouse, offering accommodations with two meals. Their creation is now in high demand. "There's no reason for customers not to come, as long as we provide comfortable accommodations and delicious food," Brother Yo proudly states, having maintained the confidence to succeed since the very beginning. "Our original motivation was to allow people to travel to Yilan for a vacation, to eat local fish, and discover just how delicious Taiwanese fish is!" If Brother Yo is a boat bearing the sail of cuisine, Xiao Shan would be the paddle leading the expedition ship back home from the far reaches of the Pacific Ocean.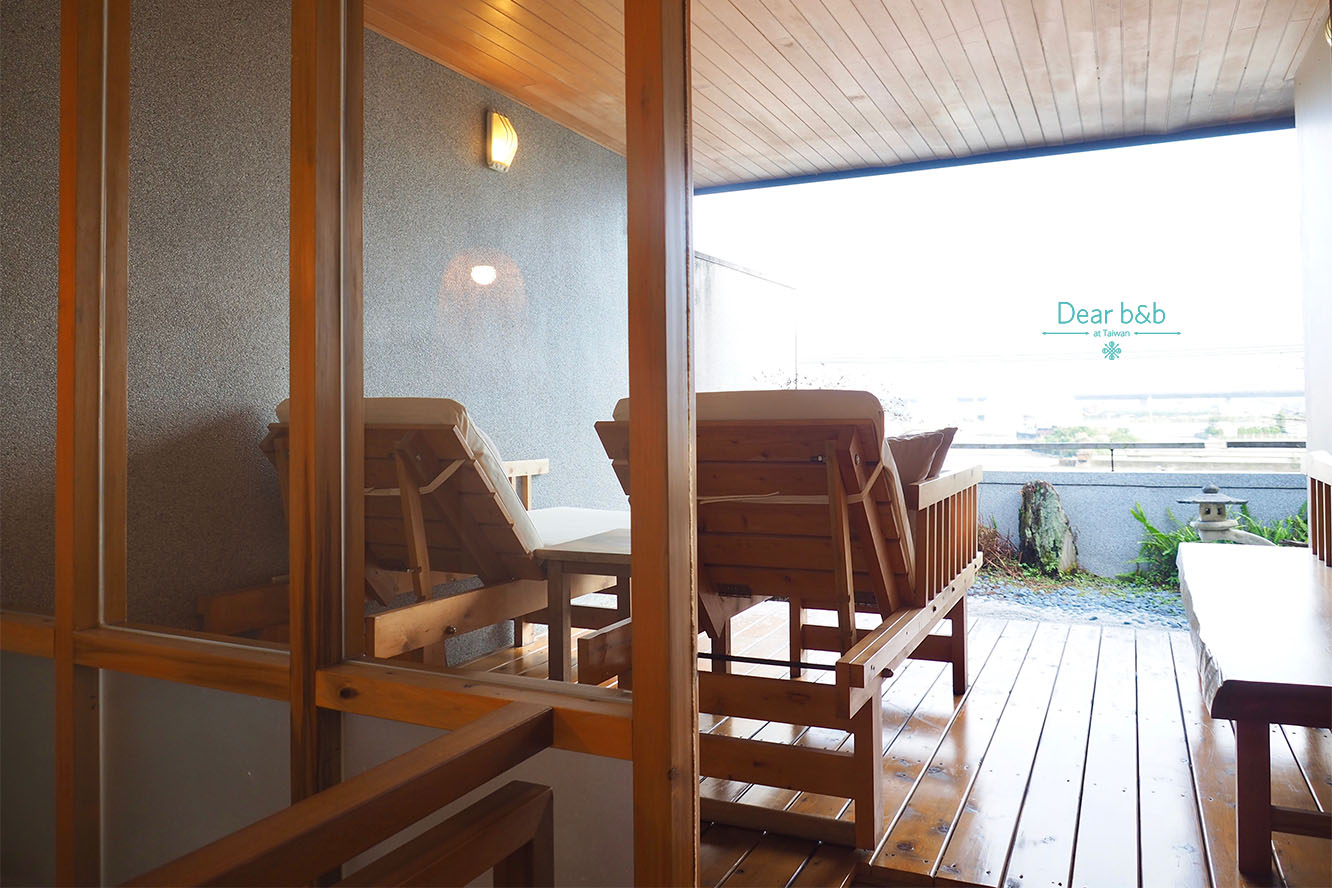 Passion for cooking and life
"When you put your whole heart into something, no matter how difficult each phase of it may be, you will eventually be rewarded by an enormous sense of achievement after you've conquered your obstacles!" said Brother Yo. As the second site of Taiori has opened and more young blood has joined the team, he and Xiao Shan now have a more flexible schedule that allows them to maintain a work-life balance as well as their initial passion. Over time, seeing weary guests who've traveled from afar arrive at their B&B and leave refreshed and energized is still the proudest moment of each day for them.
When asked about being both married and work partners, and if they ever disagree and fight with each other, Xiao Shan answered, "For sure! But my temper just vanishes when he makes delicious late-night snacks for me." Brother Yo also responded with laughter, saying that he might one day publish a cookbook called "100 Late-Night Recipes Especially for Your Wife." In fact, Brother Yo's food not only makes his wife happy, it even earned him the approval of Xiao Shan's parents before they married.
While we enjoyed delicacies offered to us by the Pacific Ocean and listened to Brother Yo share his stories about cooking and woodworking, Xiao Shan further commented, with that smile of hers, that what we see here is their humility before nature, their passion for cooking, their ideals inspired by daily life, and their aim to give back to life. All of a sudden, the thought occurred to us that happiness is like a ship piloted by sailors with a shared destination, sailing fearlessly forward into tall waves towards the warm harbor they call home.