A hundred year-old home: the biggest concern
Speaking of his family history, Mr. Lo mentions how during the reign of the Qianlong Emperor in the Qing dynasty, his family moved to the Guanxi area, creating the Lo family settlement. A hundred years ago, Taiwan was in the early days of Japanese colonization, and many buildings were burned down. At the time, the Lo family began the process of rebuilding the property, with the addition of a Lo clan ancestral worship hall as well as other new structures. The construction took 12 years to complete. In keeping with the Hakka people's propensity for scholarly pursuits, the new structure constructed alongside the original building was to become the Lo House Academy. It served as a private study hall where learned family members taught the younger generation, as well as living quarters for relatives. Furthermore, it is the place Mr. Lo has returned to for his vacations ever since he was small.
"I used to come back during summer vacations and play with my cousins in this courtyard!" Mr. Lo says with a laugh. He moved to Taipei with his parents at a young age, where he established a good life and a prosperous career. Yet when those of his father's generation became too old to take care of the Lo House property themselves, and the rest of his peers had moved away and were unable to help with maintenance even if they wanted to, Mr. Lo couldn't stop thinking about the old building. "There are certain things that you can put off for now, but one day you'll surely have to face them!" It was this persistent concern that drew him back to his childhood home in Guanxi.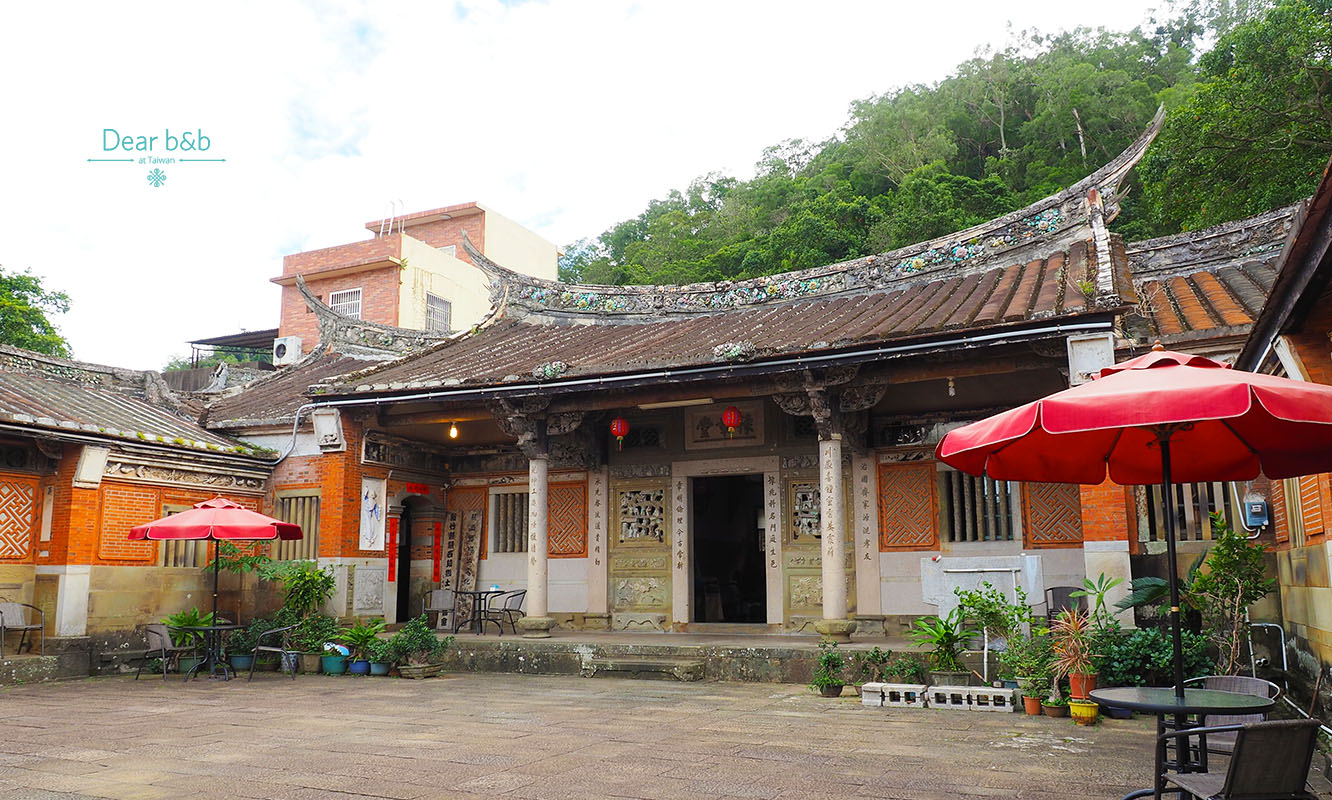 "You're never totally prepared to take the stage."
"There are many times in life when you can't be totally prepared to take the stage." Mr. Lo often down plays his situation, yet this is not because he is particularly capable, but rather because he is more courageous than most in facing up to things. Once his mind is made up, he gets down to work. Although the older generation believed that their descendants ought to leave this place, that it was necessary to leave Taiwan in order to grow, Mr. Lo believed otherwise. He has become even more certain that the rich cultural terrain of Taiwan is the most valuable property of all. "As long as you know what you want, then you can find a way to grow in such a place as this."
Since taking over the management of Lo House, Mr. Lo not only maintains the space, he also hopes to spur the settlement into further development. Connecting the people of the town together, he established Lo House as the base of operations for the Niou Lan River Theatre Group, injecting the community with new life one step at a time by developing local activities and culture. He was also proactive in communicating with his family and applied for government conservation and restoration of the historical Lo House buildings so as to replace any rotten pillars and posts. Not only did he open a guest house, he also provided ever more people with the opportunity to walk through a rare, hundred year-old Hakkanese courtyard home, to fall in love with the Guanxi settlement and all of the fine culture and memories retained along the old street.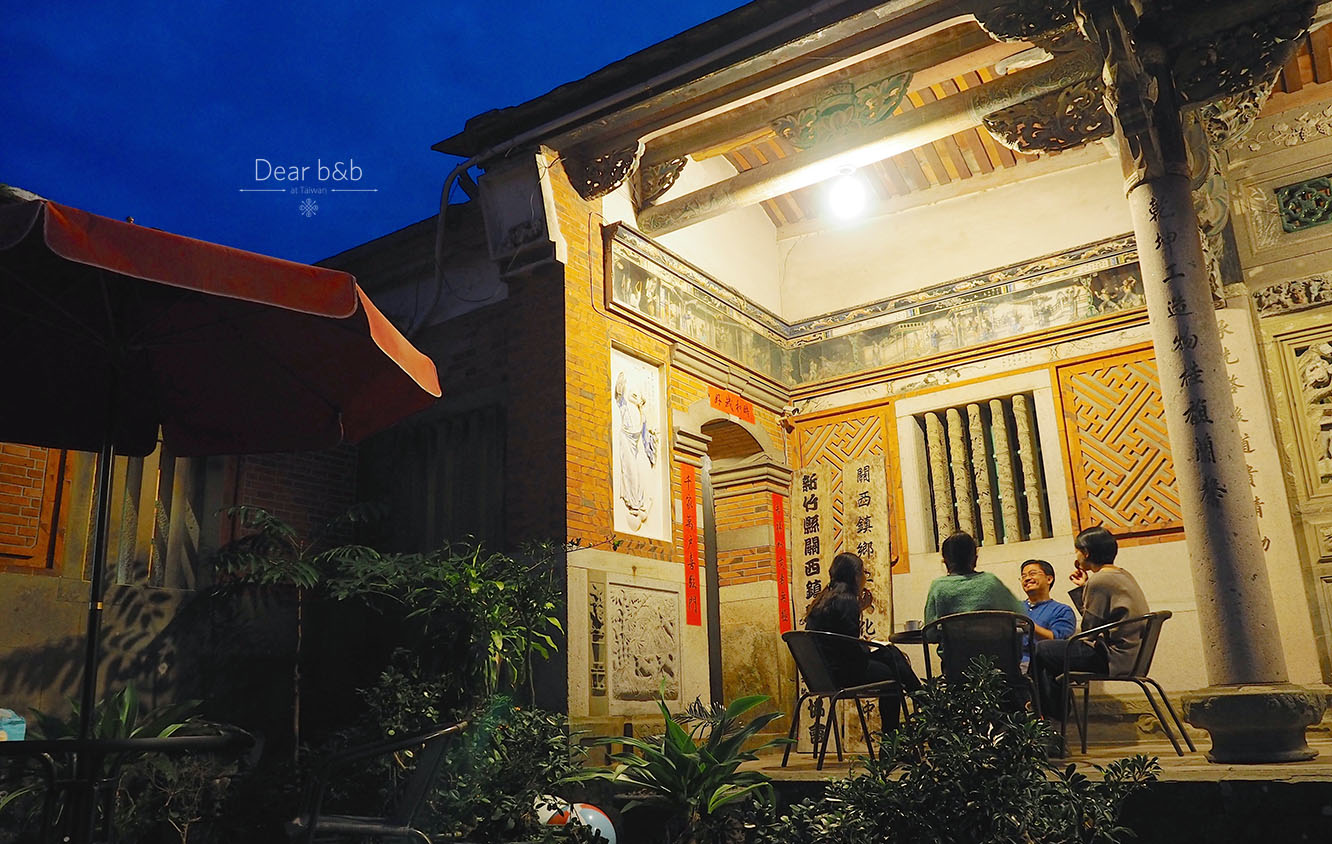 Follow your heart to find your own heaven
"In fact, this work doesn't depend on my being here, any appropriate management professional would do." In order to focus on the management of Lo House, Mr. Lo quit his job in Taipei and now teaches English at a nearby elementary school, finding time every few weeks to visit family in Taipei. Still, he remains humble. Mr. Lo is grateful for the support of his wife who also loves culture and heritage buildings, and understands why he cannot help but be concerned about the future of Lo House. Mr. Lo looks forward to enriching his hometown. Yet most importantly, he hopes to bring Lo House and his family story to an ever broader audience, "Lo House isn't just a guest house, guests can even set up tents and stargaze, or set up tables and listen to local masters of roadside banquet cuisine talk about their recipes." This scholarly family residence which once stood empty for many years is now full of the laughter of travelers as new stories are created daily and new possibilities constantly unfold.
"Everyone has their destiny," Mr. Lo says with a graceful expression. Only you know how to listen attentively to the voice in your heart, to find your destiny. "In this way, you will find your own heaven." Mr. Lo's eyes shine with the certainty of lanterns burning in a dark night, drawing you out of your hesitation and leading you forward. With a smile, Mr. Lo reveals that he actually quite enjoys the tranquil atmosphere of the cemetery. When he feels afraid and helpless, he always goes to the cemetery to clear his head and contemplate. Teasing himself over this peculiar behaviour, he says, "You can have your own method. Some people meditate. Who knows for sure, some people might only feel the same self-understanding while window-shopping!"
There is a chill in the night air as, listening to Mr. Lo's self-assured stories, we look up from under the eaves at the starry sky above. Feeling as if we've just attended a remarkable life lesson, a sense of passion and power fills our hearts.