Dear b&b's English and Japanese versions are officially online! Besides the spectacular mountains and oceans and the abundant cultural scenes, Taiwan is also home to many beautiful world-class lodgings. 2019 marks Dear b&b's seventh year, and to celebrate this milestone along with our continuing determination to personally evaluate and interview over 700 lodgings around Taiwan, we've launched English and Japanese versions of our website, and are arranging our first fans meet-up event in Tokyo at the beginning of September. This autumn, check out Dear b&b's fresh new look, and allow us to accompany you on your future adventures. We welcome all travelers from around the world to book a room in some of the most beautiful lodgings in Taiwan, and to explore this amazing and enthusiastic country with us!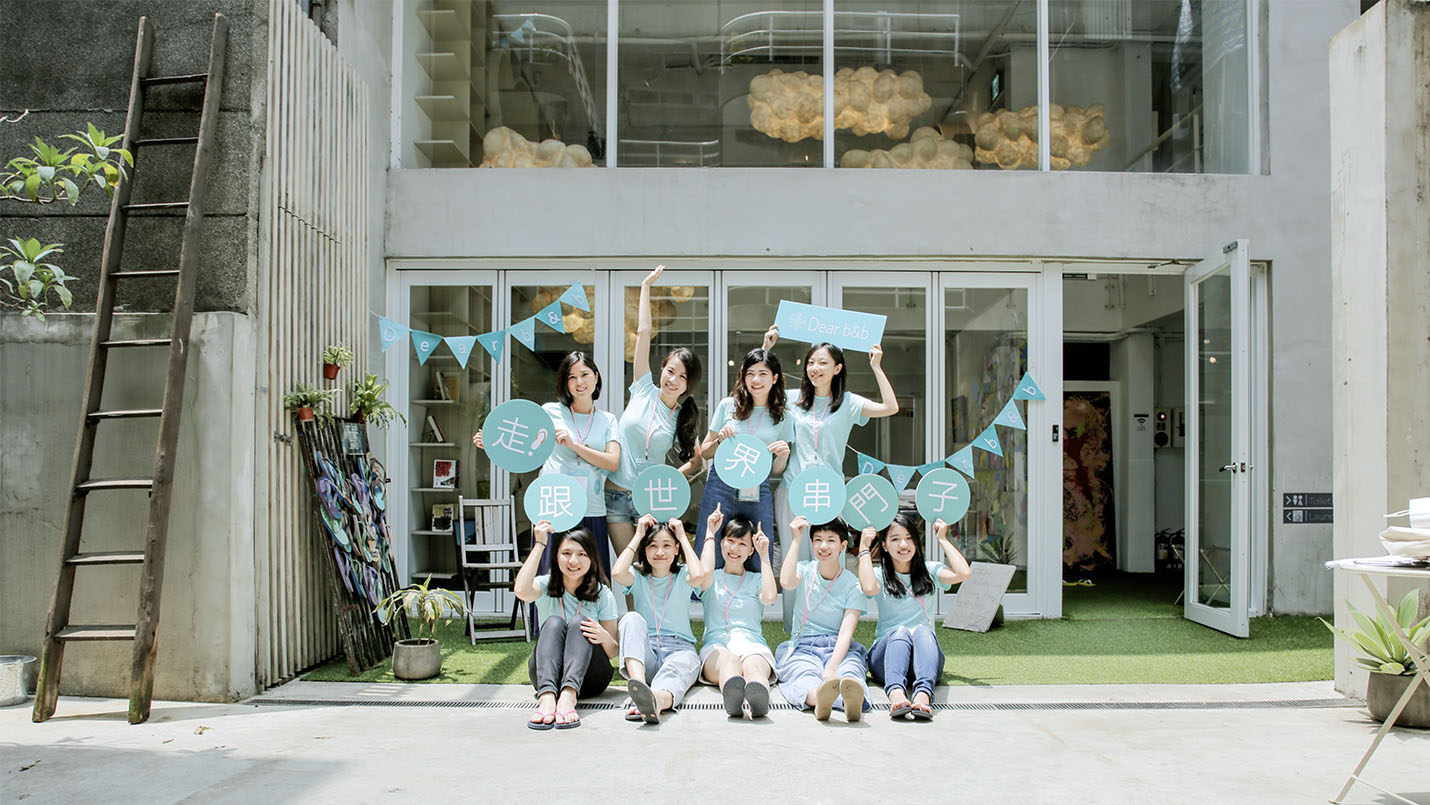 We present the best lodgings to you through our determination to visit, select, and provide genuine reviews
Dear b&b, Taiwan's online select B&B guide, is Taiwan's first and only evaluation media that focuses on the uniqueness of Taiwan's lodgings and their stories. Over the past seven years, we've visited over 700 lodgings around Taiwan. We envision ourselves as the most reliable online guide for travel accommodation recommendations in Taiwan, similar to Le Guide Michelin for the international dining community. We are like a window that, no matter where you are, you can just open wide to see the beauty of Taiwan's lodgings.
Our two co-founders, Minchelle and Rae, love to travel and have visited over 30 countries. They have experienced different types of inns, designer hotels and B&Bs throughout the world, which has brought them to realize that Taiwan has some of the best lodgings to be found anywhere. Different from the regular B&Bs in Europe or North America, which function from a sharing-economy philosophy and usually provide a spare room in which to stay, those in Taiwan are often the result of the lodging hosts' efforts to realize their dreams. The lodging hosts fully devote themselves to creating a space with love, and to sharing their values and beliefs. They sometimes even share the best rooms in the house with their guests, which demonstrates Taiwan's renowned hospitality. With a carefree spirit that is true and genuine, each host creates a unique and surprising lodging. Minchelle and Rae further discovered that, however beautiful and charming Taiwan's b&b culture may be, there was no platform from which to tell their stories! In December of 2012, Minchelle and Rae created Dear b&b, hoping to help even more Taiwanese people discover the beauty of their homeland, and to touch the hearts of travelers from around the world with the charm of Taiwan's lodgings!
Over the years, we've remained committed to rigorously selecting top-notch lodgings from around Taiwan. From our Four Aspects evaluation system that assesses lodgings based on space, experience, aesthetics and branding, to visiting and certifying lodgings in person using our unique Three Heartfelt Promises criteria that focuses on safe, sweet and surprising features offered by the lodgings, we even provide notes to travelers to help ensure they get what they expect. We also give genuine, in-dept reviews and tell stories about the hosts through words and photographs. Without exaggeration, we document the details of our accommodations experiences and the enthusiastic dreams of the hosts. You can also find more travel inspiration from our Weekly Feature about special topics, festivals and holidays, or browse through our beautiful website with comprehensive photographic representation, clear and useful information, and user-friendly and flexible search filters. This allows you to cross-search based on who you are traveling with, the space style or natural scenery you desire, and to find the perfect lodgings within seconds. We believe finding your ideal accommodations ought to be the opening chapter of your delightful journey.