Make a beeline for the beach with the seawater and the sunshine
Entering Sealuv Homestay from the back door, to one side, you notice a professional kitchen the likes of which is rarely seen in ordinary guesthouses. Not only is there a central food counter, they have a hotel restaurant grade oven and stainless steel freezer room. The spacious dining hall is painted white and blue in Greek style, and, overlooking Waiao Beach through the front doors, is filled with the sound of the waves breaking on the sand. Removing your shoes and walking upstairs, the guest rooms all bear the names of oceanside cities. The Greek Mykonos and Aegina rooms both employ a loft design, with comfortable sofas indoors and lounge chairs on the balcony for you to recline upon. The French Marseille and Balinese Kuta rooms employ a European South seas style decor to provide visitors with a peaceful vacation time.
In contrast to this, the other Sealuv edifice employs a medieval Greek style. The Sun God Apollo room on the first floor has a wading pool from which you can admire the ocean. Indoors, you can enjoy the comfort of the steam room. Similar in layout, the Moon Goddess Diana room has a home theatre system in the living room, as well as a television in the bedroom. Entering the Goddess of Beauty Venus room from the back door, you can enjoy the expansive seaview from the balcony, and delight in watching the sunrise from the comfort of your bed. Yet the most breathtaking scene must surely be on the 65-inch liquid crystal display with full surround sound audio system furnishing the God of the Sea Poseidon room. From the balcony, take the staircase upwards and discover your own private outdoor pool.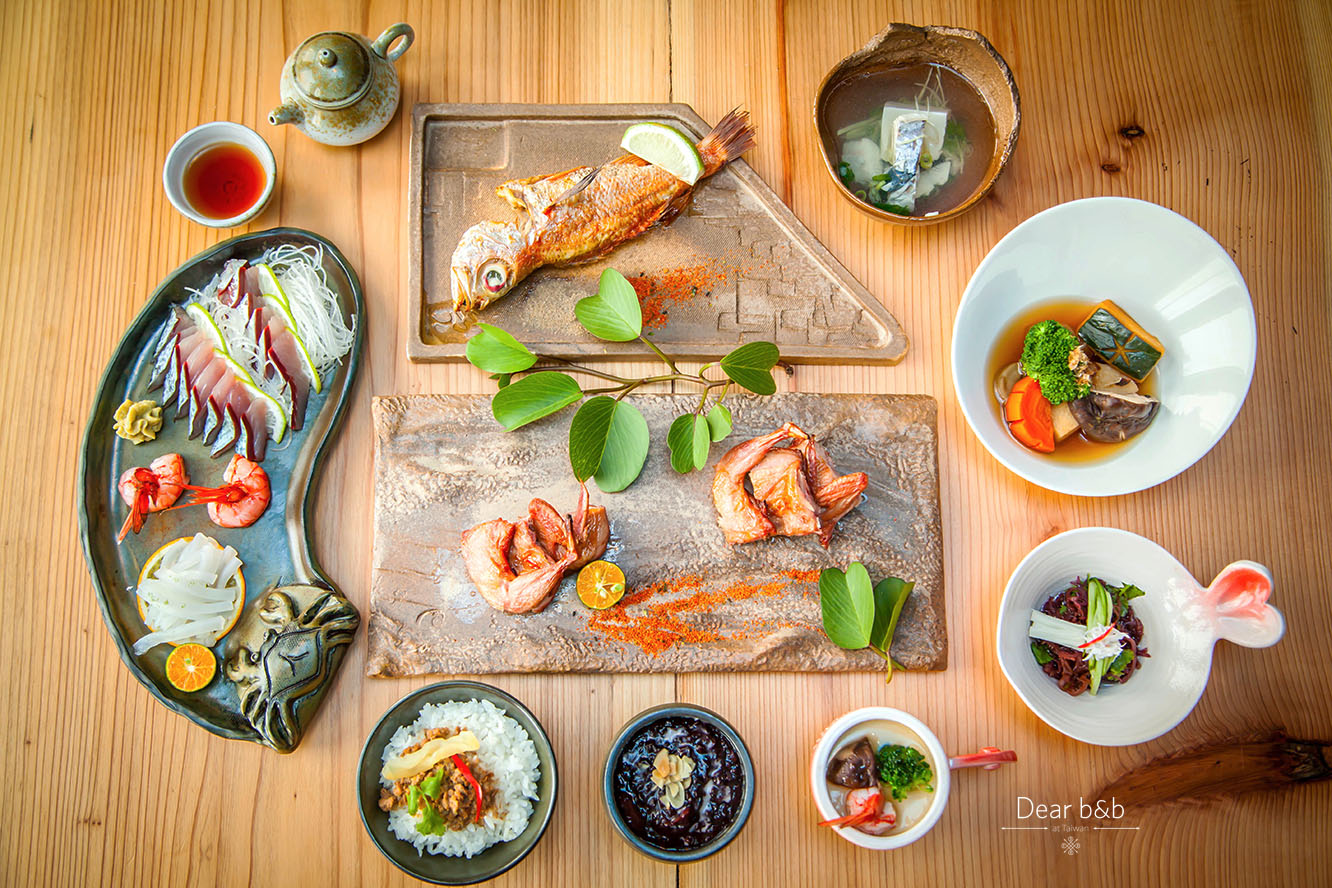 Every delicious mouthful is fresh from the sea
As every gourmand who travels to Sealuv Homestay surely knows, after night falls, you are in for a flavorful feast! Your host Brother Cong introduces each local ingredient and freshly caught seafood delicacy in detail. Flying fish caviar, whitebait, and seaweed prepared cold with special dressing taste sweet and refreshing. Then comes a plate of carefully selected sashimi from the local fish market, meticulously prepared sweet shrimp, neritic squid and the rare mackerel bonito served with special sauce gives the sensation that the ocean waves are dancing on your tongue. Gently steamed bowls of chawan mushi (savoury egg custard) with fresh prawns, clams, and broccoli harmonize perfectly with the delicious flavor of katsuobushi (dried skipjack tuna flakes). The main course is perfectly broiled red blowfish with a sprinkle of salt and pepper or shichimi spicing. Each bite of fish is bursting with zesty sweetness. Served with a bowl of stewed pork over rice and homemade daikon pickle, washed down with a bowl of warm ginger fish broth, and followed by a dessert consisting of coconut cream purple rice congee and a glass of white wine.
Not only do you get to enjoy an evening banquet, you can savor a European style breakfast in the morning sunshine. A delicious breakfast embraced by the sea breeze provides the perfect start to a beautiful day. Your cordial host, Brother Cong, happily suggests a travel itinerary for you: the Lanyang Museum, followed by Toucheng old street and the paragliding base. And don't forget the privately owned local restaurants.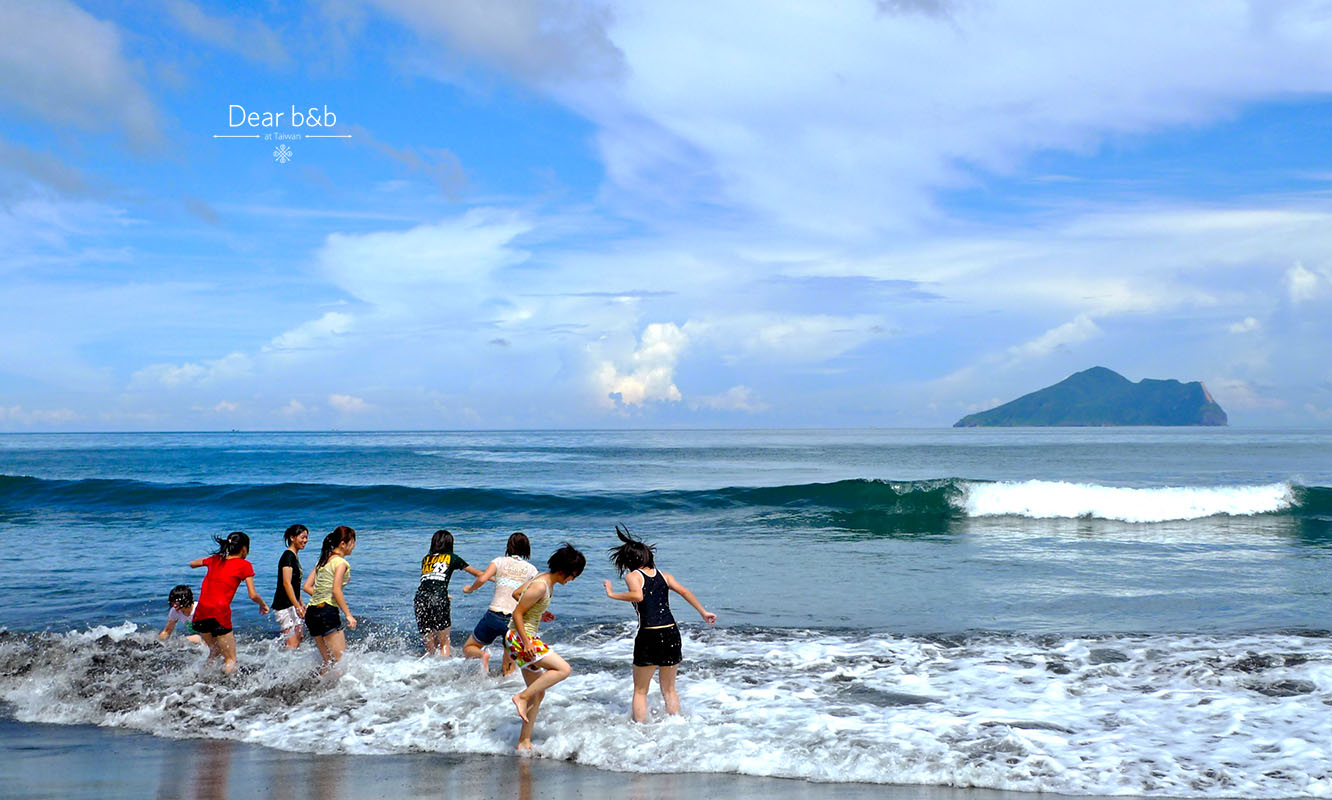 Enjoy a beautiful place to live
When Brother Cong was young, he left Yilan and moved to Sanchong in New Taipei City. Yet he always maintained an indescribable affinity for the Toucheng area and, at that time, he made a promise to his young self that he would one day return. In the year that the SARS epidemic broke out, the industry that Brother Cong worked in underwent massive changes. He suddenly found himself following a course which he had not planned but which somehow seemed perfectly arranged. Sometime before, he had seized the chance when housing prices were low to buy a house in Yilan in order to give his frequently ill son more opportunities to be close to nature. It suddenly occurred to Brother Cong that it would be best to return to Yilan and try his hand at opening a guesthouse.
"First the guests benefit, then the locality benefits, and only afterwards do you yourself benefit." According to Brother Cong, Sealuv Homestay isn't just a guesthouse, it's a place to appreciate life. From the very beginning, he went against local custom, constructing the main entrance facing the beach while the back door faced out onto the street. He was even ridiculed by his neighbors for this decision. Yet he was determined to place prime importance on the living environment and integrate it all with a gourmet restaurant. "Many people see operating a guesthouse as a part time business, a side job. In fact this is a kind of specialized occupation, in which there is much professional knowledge." By nature, Brother Cong is very particular about the details. It was this character which allowed him to realize the vacation space of his dreams. He hopes that when you arrive, you'll encounter Sealuv Homestay's unique brand of happiness.