"What kind of add-ins would you like today?" Drinking through a straw, you get more than the tea but also some tasty and surprising add-ins! Wave after wave of boba creativity keeps sweeping through people's imagination. Since bubble milk tea was invented and promptly replaced black tea as the new favorite, what will be the next crown in the boba market? Be it drinks or add-ins, white gourd drink with black tea, Yakult with green tea, oolong milk tea with pudding or Four Season oolong tea with coconut jelly, all have the chance and potential to win. This, our third special issue, cordially recommends our pocket list to satisfy both your mouth and heart.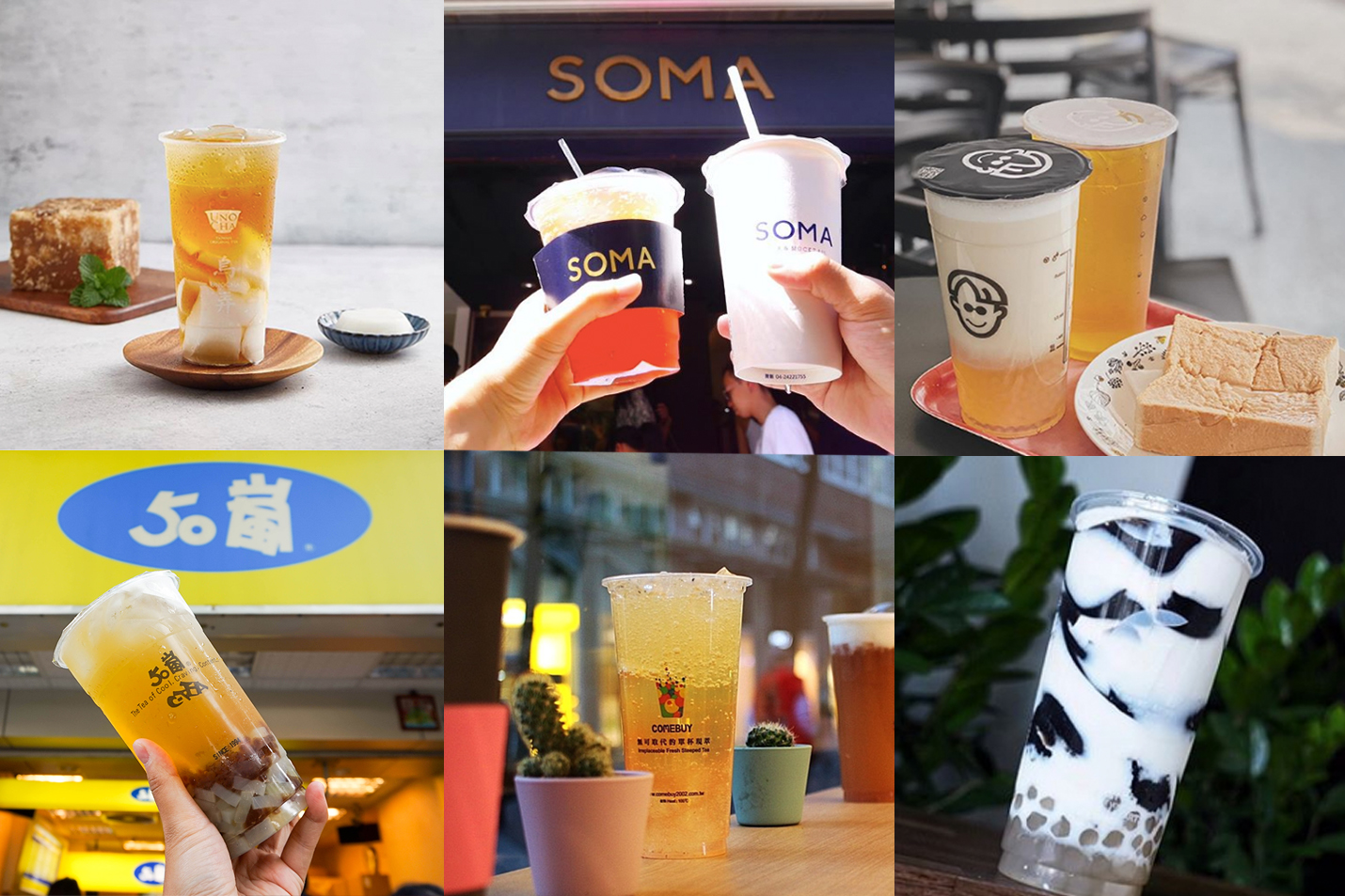 ( Photo Credit: 烏弄、candicefoodie、ayi617、Dear b&b、COMEBUY、healthyshop.dr )
Various Tasty Add-ins in a Generous Cup of Tea
After bubble milk tea, the map for delicious Taiwanese boba is significantly expanded by various boba shops which offer creative and customized drinks. Coconut jelly, pudding, grass jelly, tea jelly, agar jelly, taro balls, aiyu jelly and perilla seeds all try to occupy a seat in these small cups of boba. Everyone can make one's "rich" cup of drinks by adding various add-ins. For example, 50 Lan's signature drink —No.1 Light Oolong Tea with Bubbles and Coconut Jelly—was initially the customized recipe of some regular customers, gradually becoming an overt choice providing immense satisfaction. Moreover, BOG Tea Shop, the collective memory of students in Tainan and the pioneer in providing indoor seats for their boba shop, made their signature drink Ding-gog by combining oolong tea with milk and pudding, and later launched ever-popular Integrated New Flavors, which contains pearls, bobas and crystals.
Despite the love for boba, the Taiwanese do not forget the importance of health. To reduce the burden placed on the body, add-ins with low calories and chewy taste such as agar jelly, pearl barley and chan seeds have appeared. Customers' favorite in COMEBUY, Neptune Tea, sencha with agar jelly, is a typical example. Meanwhile, natural ingredients are widely used such as homemade cane sugar and handmade aiyu jelly. UNOCHA, which started the business from Kaohsiung, makes their own almond jelly to mix with Winter Tea. Besides the popular tea au lait, the select high-mountain tea series in SOMA, a trendy and exquisite boba shop, also adds sweet basil seeds which taste similar to chan seeds and are rich in dietary fiber. This combination elevates the layers of a drink and helps people to remain healthy and beautiful while enjoying their boba.