Longing for the ocean waters of Kenting
After highschool, Karen attended National Pingtung University of Science and Technology where she studied in the Department of Food Science and fell in love with the ocean waters of Kenting. Originally planning to find work in Kenting after graduation, she moved back to Taichung before she could realize that desire. Back in her hometown, she threw herself into the catering industry. However, her longing for the freedom of life in Kenting only increased over time. Four years after returning to Taichung, she resolved to quit her job and move once again to Kenting. She began to work in various travel lodgings and, bit by bit, progressed toward the ideal lifestyle she longed for.
After the birth of her daughter, Xiaomi, Karen used her experience working at guesthouses to create a B&B of her own, giving her a more flexible schedule better suited to motherhood. It was in this way that she began sharing her ideal lifestyle with travelers. At around five or six in the morning, Karen awakes to go chase some waves. After returning to shore, she enjoys a cool beer in the warming afternoon. Sometimes, having finished her household chores, she hangs a sign in the doorway which says "gone surfing" and rushes back out to the beach. Only once the sun falls lower in the sky and orange light begins to ripple on the water does she reluctantly head back up the shore.
"If you've visited Kenting, you'll just want to stay there," she says with her elbows resting casually on the wooden tabletop. She speaks gently, her eyes full of longing for the sea. She never imagined that she would have to return so suddenly to Taichung. It was more than a decade after leaving her hometown that she received some unexpected news from her father. Out of the blue, he had begun to suffer from ALS, or Lou Gerhig's disease, and his lifestyle was slowly becoming limited by the stiffening of the body that characterizes ALS. Unwilling to ignore her father's misfortune, Karen put away her surfboard without hesitation. Taking Xiaomi by the hand, she returned once again to her father's old house in Taichung.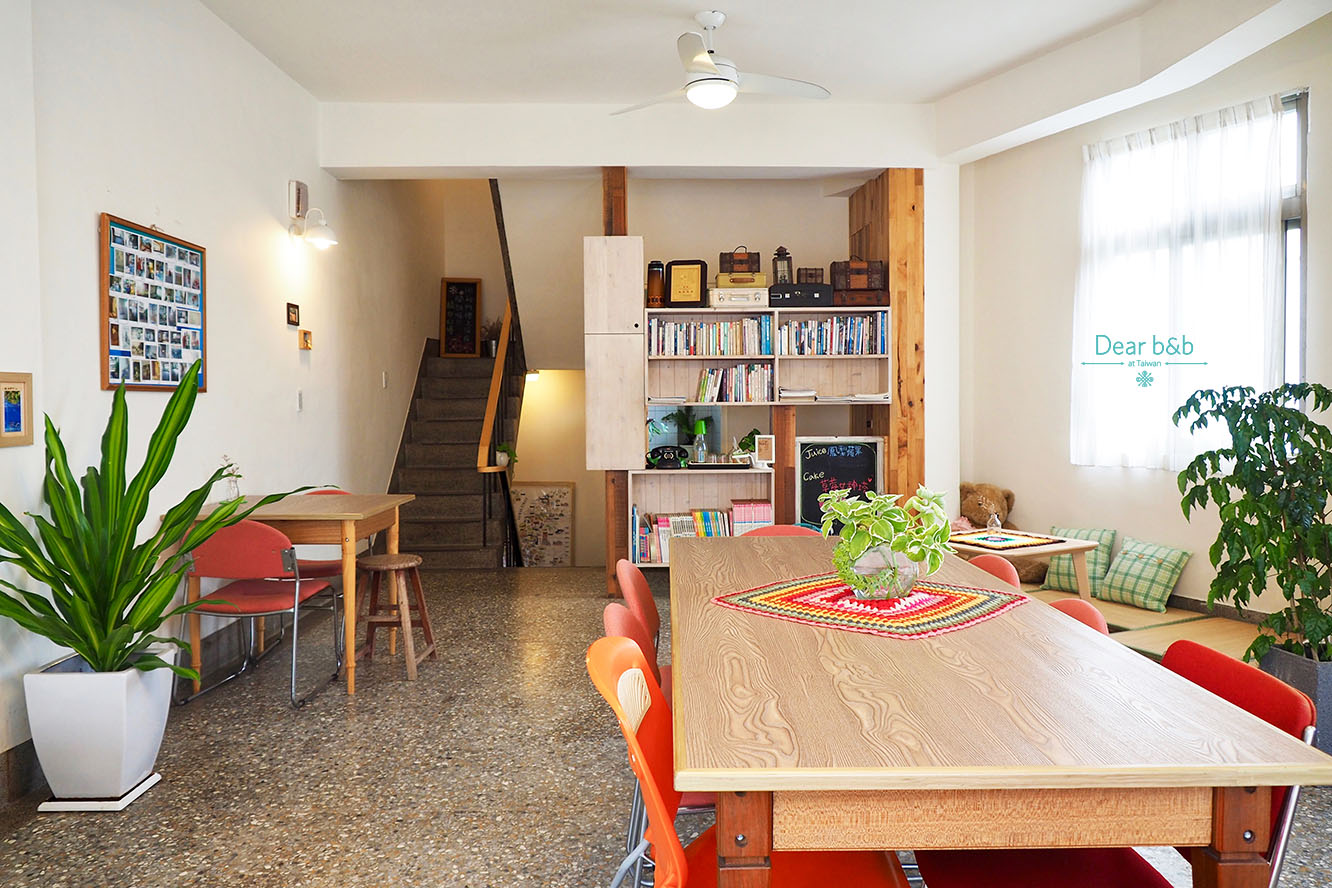 Inheriting a love deep in the blood, carrying on a family's memory
"Everyone says that my father was able to pass on so quickly after I came home because he knew someone was there to take care of this old house." The tranquil tone of Karen's abridged speech only thinly conceals her profound grief at the loss of her father. With one shoulder, she now bore the burden of her own courageous resolution. Unwilling to allow the collapse of the welding shop that her father had operated for over 30 years, she maintained her father's original company name and took over the old building and all of the memories it contained. She filled it with all the miscellaneous goods that she adored, recreating the youthful scenes from her distant memories, and reinterpreting and remodeling the space according to her own attitude toward life.
Karen will remember with longing every little moment she spent living with her family in this space. She has perfectly preserved every authentic vestige of her father's welding shop, every one of the houses' ornate tiles and memorable objects. Karen points to a corner of the second-floor public space, to a metallic figurine carrying a diver's scuba tank, "That was made by dad, so I suppose my love of the ocean comes at least in part from him!" Thinking about how her father loved to go up into the mountains or down into the sea, Karen recalls how, as a young girl, she would always go diving with her father. Once Xiaomi was born, she liked to take her to the beach to enjoy the sunshine. It is as if father and daughter shared the same freedom-loving spirit. No matter what Karen relates to us about her father, we can sense her love and longing for him in her words. It had been a very long time since he had done anything at all to obstruct Karen's search for freedom. On the contrary, he had always been very encouraging of her, and was the source of her courage in forging her own way through life. As a result, when he was most in need of Karen, his daughter felt bound by duty to return to his side, and to use her own way to continue their deep familial bond, to write yet another chapter in the book of their familial love.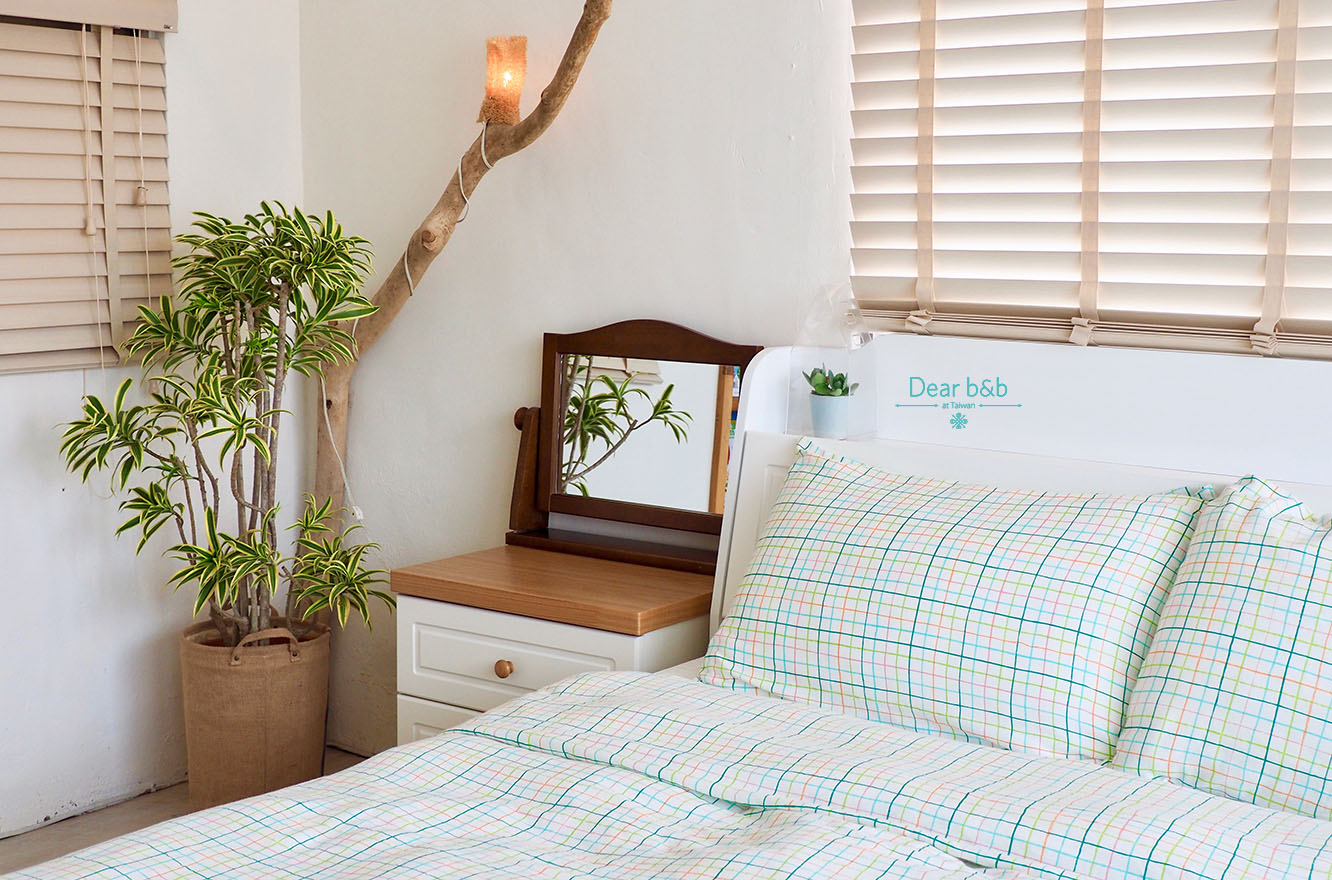 Treasure the commonplace blessings of ordinary life
"My father just happened to love a meal of rice with soy-braised pork, pig's blood soup, and other local Taichung breakfast foods. So I make the kind of traditional breakfast that Taichung people love." Karen uses her craftsmanship to improve on the fine breakfast foods of former days. With her work companions in her open-concept kitchen, Karen painstakingly cooks and stews the flavor of everyday life into her guesthouse. With a laugh, she says that she and her work companions all love to travel, so the guesthouse holiday roster uses a kind of honor system. When someone feels like going on a little trip, everyone around them helps to cover their shifts, because they know their turn will come. "If you want to go to Japan today, then we just cover the work. If I want to go diving today, then it's your turn to cover for me." Beyond the trust they have for each other, they also treasure each other's passion for life. At Ming Xing B&B, everyone must persist in their attitude toward this kind of lifestyle. They welcome the warm sunshine of Taichung and share in life with all their traveling guests.
"We never know what tomorrow will bring, so we need to live each day to the fullest." Karen speaks with determination in her eyes, and laughs when she describes herself as a vagabond. At times, she is like a child running after the waves, and at others, she pursues her high ambitions courageously, seizing all the ups and downs that life has to offer. Ming Xing B&B conveys the warmth of memory, taking the experiences, stories, and longings of life, collecting them into a traveler's suitcase, and transforming them into fuel for life. A disposition at once candid, free, and at ease is used to add spice to everyday life, and to treasure every hard-won happiness that today may hold in store.