Returning home, old and new collide and bring gentle understanding
Before returning home, Tiffany lived in Taipei pursuing a career in advertising. While there, she fell in love with Taipei and the big city life. "Why did I come home, you ask? I'm not sure, it was just the natural thing to do!" A moment later, Tiffany is acting like a proud mother showing off her baby. She points out her favorite corner of the shop, over there on the right side behind the bar. She brings our attention to the mirror on the framed door in which she has viewed her reflection over the years; when she was small and wishing that she would quickly grow up, and when she was a young woman, checking her appearance when getting all dressed up. Chatting about all her memories of growing up in this familiar space, indeed, the decision to return home seems self-explanatory and naturally meaningful.
"Nobody wants to stay in an old hotel!" In recent years, Taiwan has seen a surge in trendy guesthouses. Tiffany candidly admits that it isn't easy to operate an old-fashioned guesthouse. Times change, and change is necessary. But change often brings conflict. Tiffany's mother and father originally felt uneasy and concerned about their children's innovative and novel plans for the hotel. In 2010, Tiffany invited her friend to record the first video in which the former appearance of the hotel was vividly recorded. In front of the camera, mother and father frankly disclosed every step of the journey that brought them to that point, allowing travelers to rediscover this old hotel, it's history, and their diligent care. Once, many years back, Hsin-Hsin Hotel was named Miaoli's supreme "Happiness Hotel". Tiffany says she understood her parents' concern. Only after Tiffany's hard work allowed them to see positive results would her parents be able to relax, begin to truly believe in her vision and ability, and offer her their warm and generous support.
After Mr. and Mrs. Luo passed the hotel on to their daughters, Tiffany chose to preserve the original form of the space from her grandparents' time, while infusing it with modern elements. With the efforts and intentions of three generations united together, once the passing of time was wiped from every surface, a sturdier and even more delightful version of Hsin-Hsin Hotel was revealed.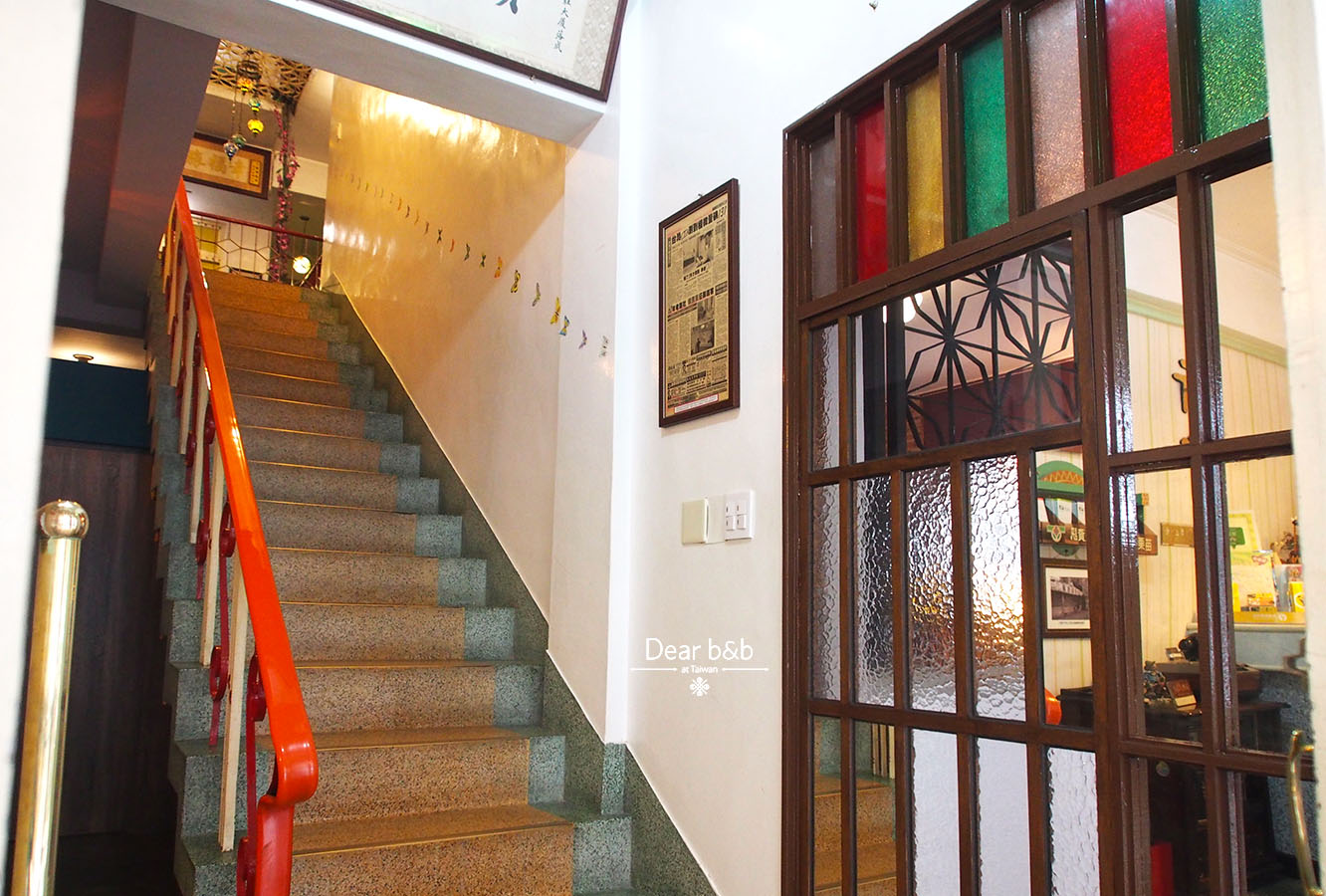 Simple and pure: the inextinguishable flame of Hakka cordiality
"I don't have much to offer you, only this savory rice pudding I just purchased… But it is delicious!" Mrs. Luo insists that she has nothing to offer us, all while bringing out dish after dish of delicious treats: authentic Hakka savory rice pudding, homemade glutinous rice balls, and heaping plates of fresh-cut fruit. These simple delicacies fill our bellies while her adorable generosity fills our hearts. We listen to Mrs. Luo tell stories about her life with Mr. Luo. With sweet frankness she recalls how, when still young, she wanted to find an honest businessman. "In those days, we were all very simple!" A blind dinner date was arranged, followed by a visit to a karaoke hall. They didn't even dare to hold hands! As Mrs. Luo reminisces of times gone by, she can't wipe the grin from her face. From time to time, she glances at Tiffany who is seated by her side, fearing that she might, once again, say the wrong thing. For her part, Tiffany occasionally teases her mother for her girlish demeanor, as the simplicity and joy of their familial interaction radiates through the hotel.
When asked what part of this house she likes best, Mrs. Luo replies unhesitatingly, "I like it all!" Regarding the creative flower arrangements Mr. Luo is so fond of, she admits that, at first, she found them kind of strange. After a time, she came to appreciate their beauty, as she and Mr. Luo labored together to manage the hotel. Their life in the hotel has been honest and real, and now that their two precious daughters have returned home, they feel even more fortunate.
Sixty years have passed since grandma and grandpa established Hsin-Hsin Hotel as a response to the steady stream of visitors to Miaoli who need a night's lodging. Under the attentive care of Mr. and Mrs. Luo, the hotel continued to develop. Now Tiffany and Kelly carry on the flame, infusing the space with innovative ideas and continuing the story of this hotel full of happiness. For three generations, the hotel has remained open 365 days a year, even when times are tough. To this day, an inextinguishable light shines through Hsin-Hsin hotel, illuminating the memories of each generation, and preserving their stubborn Hakka cordiality.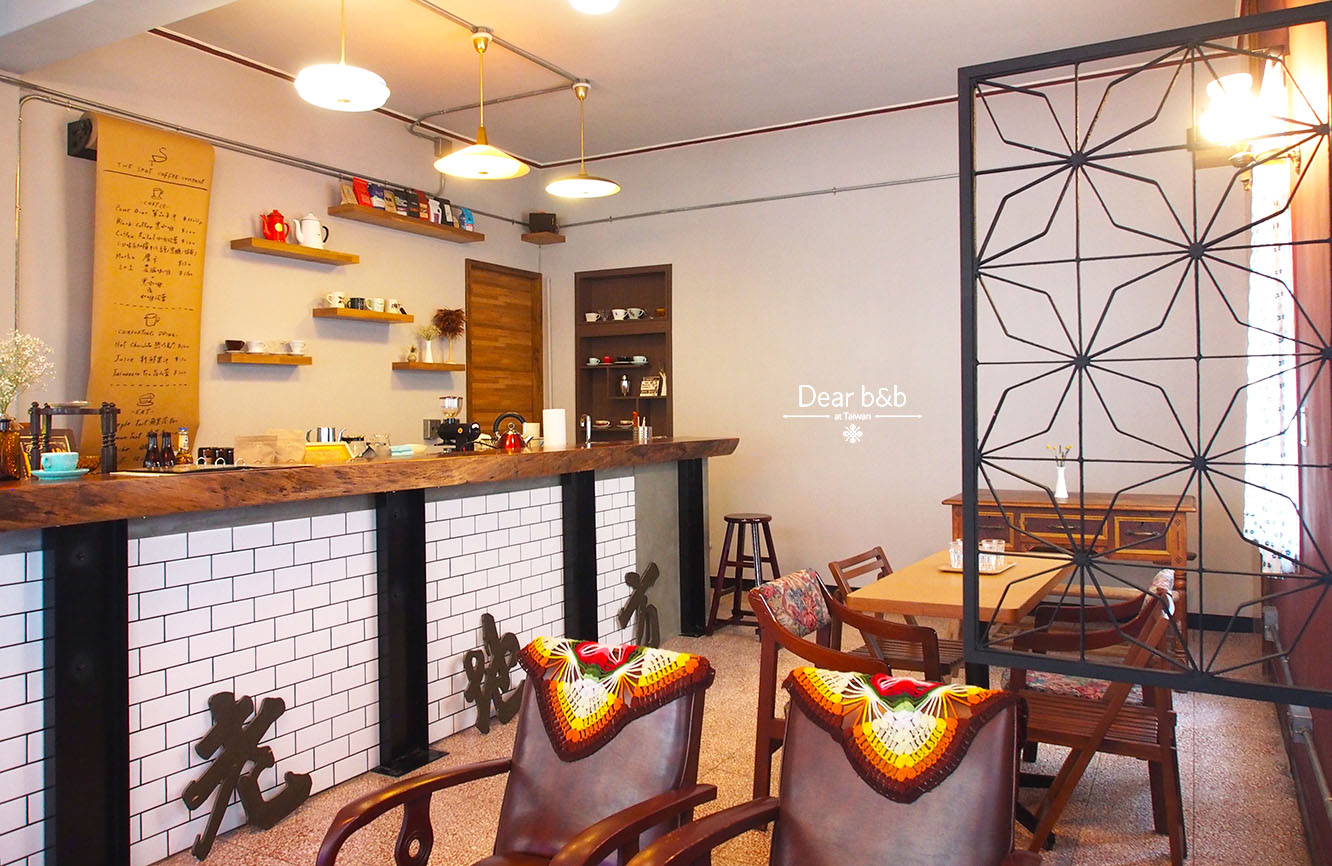 The small Hakka settlement of days gone by still remains
Sitting in one of the old-fashioned, flower-print chairs in the revitalized cafe space, we chat about the hotel's family history as Kelly methodically brews cup after cup of steaming pour-over coffee for hotel guests. Meanwhile, we briefly greet Mr. Luo who always maintains his simple, honest demeanor. Mrs. Luo is in perpetual motion, bringing plate after plate of delicacies from the kitchen to satiate us, and offering us her usual smile: "I have nothing much to offer you!" Tiffany converses with us about family, life in general, and Miaoli—it's past and all the new potential she envisions—always with that resplendent expression on her face.
Miaoli, an unassuming yet amiable place, is heavily scented with the rich aroma of Hakka culture. Near the train station on a small street, this guesthouse has sat for more than sixty years. This hotel is also a home, the place where grandma and grandpa once lived their lives. It is the place where Mr. and Mrs. Luo provided Tiffany and Kelly with a carefree upbringing. It is also a place shared by generations of travelers. As time slips by, Hsin-Hsin Hotel still remains. And in its little corner of this small Hakka settlement, it awaits the return of each and every generation of travelers.